Sale!
RMF-103 Golfpro Insole for Golf Shoes
Golfpro Golf insoles, designed to provide support, cushioning, and stability, are essential for golfers to enhance performance and comfort on the course. Catering to various foot types and conditions, these insoles help prevent injuries and alleviate foot pain, with proper maintenance and timely replacement ensuring effectiveness and durability.
Free shipping on orders over $50!
Satisfaction Guaranteed
No Hassle Refunds
Secure Payments
Description
Why You Need Golf Insole
In golf, it's not easy to get all the elements of your swing together. You need to hit the ball with a solid strike, then follow through and keep your balance while you do it. As any golfer knows, it's tough to get all these things right. Especially if you have foot problems!
Foot Disorders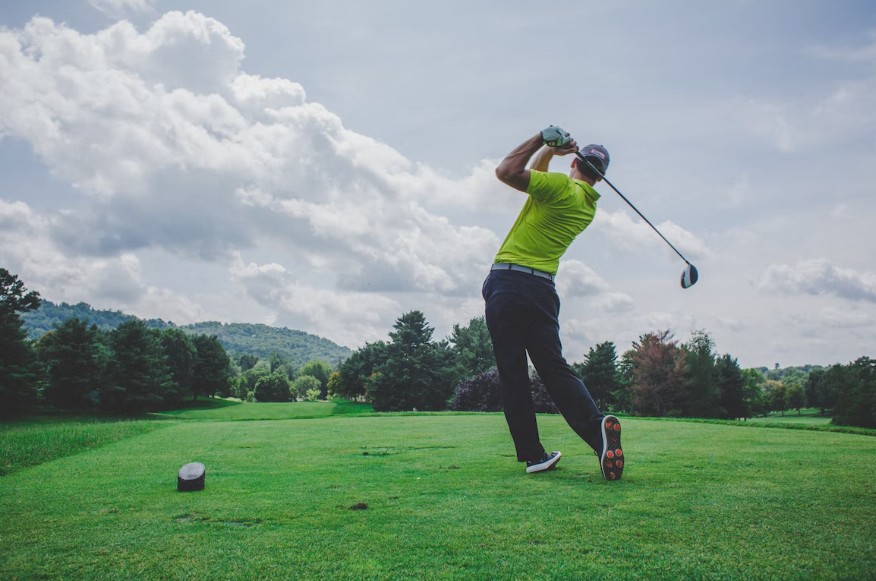 Foot disorders are a result of poor posture. When you're on the golf course, it's important to ensure that your feet are in contact with the ground at all times. This is especially true when you're on uneven terrain or when playing in wet grass.
Foot insoles can help with foot disorders because they provide stability and support for the ankles and calves, ensuring that your posture remains strong throughout each swing.
Comfort And Support
Insoles are designed to provide support for your arch, heel, ankles and knees. They can also help with the comfort of your back, shoulders and neck.
These insoles will help with any discomfort that you may have when walking or standing for long periods of time. For example if you have problems with your feet because they hurt when standing in one place for a long time then this is something that an insole would be able to fix. Most insoles will provide more than just one benefit but they can be used to treat many different areas of pain which allows them to be effective against different kinds of problems such as plantar fasciitis and shin splints among others."
Improve Performance
You may not realize it, but there is much more to golf than simply swinging a club. Golf also requires you to be physically fit and mentally tough. In order to play at your best, you need to have a strong grip on the club, solid balance and posture, good alignment and an excellent swing.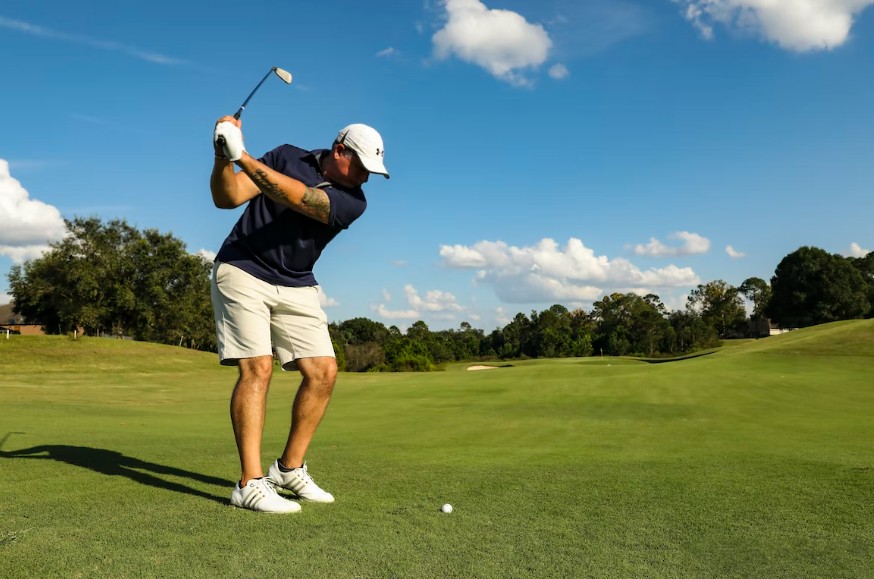 Golf Insole can help improve these areas:
Improve Your Grip – Installing insoles in your golf shoes will give them a snug fit around your foot, which helps prevent the shoe from slipping off when walking (which often happens with regular flats). This creates greater stability while holding onto the club while hitting shots so that you don't have to worry about dropping it or losing control of it while practicing.
Improve Your Balance – As previously mentioned above in this article, installing insoles into golf shoes will create better stability throughout each step of your game by keeping both feet firmly planted underneath each other as well as maintaining proper form throughout each swing motion without having much movement at all!
Improve Your Posture – When using insoles inside of your golf shoes instead of just wearing regular flats all day long every day during practice sessions (or tournaments), they'll ensure that both feet are always facing forward at all times regardless if one leg goes up or down first before coming back down again thanks again because
The Body-Swing Connection
Your body moves in a very specific and deliberate way during a golf swing. From the moment you take your stance, each and every muscle is working together to create the perfect swing. However, if you don't have the right support for your feet, it can affect how well all these muscles work together and ultimately impact your shot.
Wearing golf insoles allows you to feel more secure while allowing your body to move naturally without being restricted by poor ankle support. The result? A better swing! Golf insoles are essential for any golfer who wants to improve their game or reduce pain from sore feet or legs due from playing too long on hard surfaces (like concrete). Any golfer at any level can benefit from adding some extra comfort into their shoe game with these helpful gadgets!
Golf insoles are a must-have for every golfer.
Don't be fooled by their seemingly simple design. Golf insoles are a must-have for every golfer, whether they're just beginning or they've been playing the sport for years.
There are a few reasons why golf insoles should be part of your game: They provide comfort and support during play, which can improve performance. They also help you make a more fluid connection between your body and club head—a key factor in achieving better ball striking.
What Benefits of RMF-103 Golf Insole
Flat Correction
The RMF-103 golf insole  is designed to correct flat feet and provide additional stability while walking. also helps relieve pressure on your feet, reducing fatigue, which can lead to injury.This insole is perfect for those who want an affordable option that provides excellent comfort and support.
Comfort
The insole is useful for providing support to the back, which results in less stress on the ligaments and muscles. In addition, it can help to prevent foot fatigue by providing cushioning effect. The insoles are designed ergonomically to fit perfectly into our shoes and boots when they are inserted inside them. They help keep your feet stable while walking or running on various terrains as well as provide comfort by preventing slipping inside the shoe while doing physical activities.
Stability And Safety
The RMF-103 Golf Insole has been designed with a special fit that can help you improve your stability and safety during play. It's made with a high-quality rubber material that makes it durable, easy to clean and resistant to wear and tear.The RMF-103 also features a non-slip bottom that provides additional traction for better stability when standing still or walking on wet surfaces.
Support Your Heel
The RMF-103 golf insole is a full-length, stabilizing support for the heel, arch and forefoot. It is a full-length, stabilizing support for the heel, arch and forefoot.It has a unique design that helps prevent overpronation and excessive foot motion during walking or standing on hard surfaces.the insole provides medial longitudinal arch support through its unique design that helps prevent overpronation and excessive foot motion during walking or standing on hard surfaces. The RMF-103 golf insole also provides lateral stability by supporting the outer heel and preventing "rolling" of the foot.
Pain Relief And Shock Absorption
RMF-103 Golf Insole is designed to provide pain relief and shock absorption to golfers. Due to the high impact of golf, there are many injuries that can be caused by this sport. The RMF-103 Golf Insole absorbs impact from each step you take on the course, which will help you prevent injuries such as shin splints.
Anti-odor technology
RMF-103 Golf Insole is made with anti-odor technology. This helps to reduce the odor of your shoe soles. It also helps to absorb moisture and keep your feet dry during the game.
Anti-Microbial & Anti-Fungal Properties
RMF-103 Golf Insole has an anti-microbial and anti-fungal property that helps in killing the bacteria and fungus that causes bad odor. It also eliminates odors from sweat, making it ideal for people who have sweaty feet.
Odor Absorption Technology
RMF-103 Golf Insole has a unique design that absorbs moisture from the surface of your feet when you are walking or playing golf. This allows your feet to remain dry and comfortable while playing golf or walking around town.
Frequently Asked Questions
What are golf insoles?
Golf insoles are specially designed inserts or orthotics that fit inside your golf shoes to provide comfort, support, and stability during the game.
How do golf insoles improve my game?
Golf insoles help improve your game by providing cushioning for your feet, reducing fatigue, enhancing stability, promoting proper alignment, and absorbing shock during swings.
Can golf insoles help with foot pain?
Yes, golf insoles can help alleviate foot pain by providing arch support, reducing pressure on the feet, and improving overall comfort.
Are golf insoles different from regular shoe insoles?
Yes, golf insoles are designed specifically for golfers and offer features like improved stability, impact absorption, and enhanced lateral support, which may differ from regular shoe insoles.
How do I choose the right size of golf insoles?
To choose the right size, measure the length and width of your feet and refer to the manufacturer's sizing chart. It's important to ensure a proper fit for maximum comfort and support.
Can golf insoles fit in any type of golf shoes?
Most golf insoles are designed to fit in a wide range of golf shoes, but it's always best to check the compatibility and sizing recommendations provided by the manufacturer.
Do golf insoles improve balance?
Yes, golf insoles can improve balance by providing arch support and reducing foot movement within the shoe, leading to enhanced stability during the golf swing.
Can golf insoles prevent common golfing injuries?
Golf insoles can help prevent common golfing injuries like plantar fasciitis, shin splints, and tendonitis by providing proper support, cushioning, and shock absorption.
Are golf insoles suitable for all golfers?
Golf insoles are generally suitable for most golfers, but individual preferences and foot conditions may vary. It's recommended to consult with a healthcare professional if you have specific concerns.
How long do golf insoles typically last?
The lifespan of golf insoles can vary depending on factors like usage, quality, and care. On average, they may last anywhere from 6 to 12 months.
Can golf insoles be customized for my feet?
Yes, some brands offer custom-made golf insoles that are tailored to the individual's foot shape and needs. These provide a personalized fit and enhanced support.
Can golf insoles improve my swing power?
While golf insoles primarily focus on comfort and support, they indirectly contribute to improved swing power by promoting stability and alignment, allowing you to generate more power efficiently.
Are golf insoles suitable for walking the golf course?
Yes, golf insoles can be beneficial for walking the golf course as they provide cushioning, shock absorption, and support, reducing foot fatigue during long rounds.
Do golf insoles affect my shoe size?
Golf insoles may slightly affect the fit of your shoes. It's advisable to try them with your golf shoes to ensure they don't make the shoes too tight or uncomfortable.
Can golf insoles help with overpronation or supination?
Yes, golf insoles with proper arch support can help address overpronation (excessive inward rolling of the feet) or supination.
SPECIFICATIONS
Material: EVA
Shoe Width: Medium(B,M)
Insole Height: ≤1cm
Package Include:
1xpairs insole