Sale!
Removable steel toe inserts with double straps slip resistant
Free shipping on orders over $50!
Satisfaction Guaranteed
No Hassle Refunds
Secure Payments
Description
Discover the Ultimate Steel Toe Inserts for Comfort, Safety, and Style
Revolutionary Steel Toe Inserts for Any Shoe
The ultimate fusion of comfort, protection, and style for your feet! Say goodbye to bulky, uncomfortable safety shoes and hello to a new level of confidence and ease at work.
Our state-of-the-art steel toe inserts are designed to effortlessly slide into any shoe, bringing a new level of protection and comfort to your everyday footwear. No more compromising on style or settling for bulky, uncomfortable safety shoes. With our innovative shoes inserts, you can enjoy the best of both worlds – the shoes you love and the protection you need.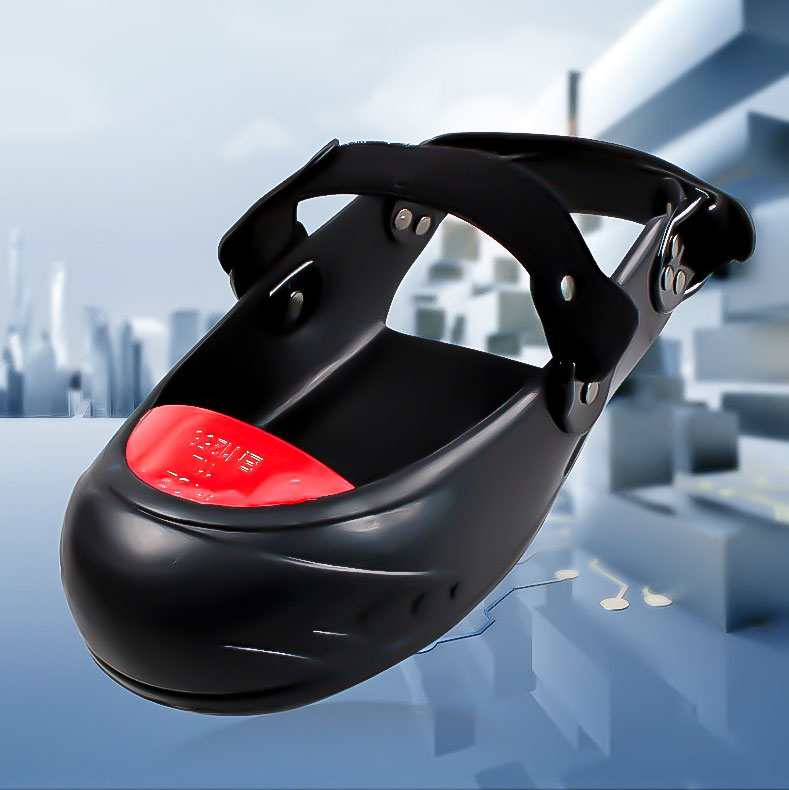 Unrivaled Protection
Designed with high-quality, titanium aluminum alloy toe cap, these toe inserts shield your feet from potential hazards, such as falling objects, sharp edges, or heavy equipment. Meets the European EN12568 safety standard which can resist the impact force of 200J.
In hazardous environments and workplace settings,ensuring your safety and comfort is of paramount importance. That's where our innovative steel toe inserts come in, ingeniously designed with non-slip and wear-resistant features to keep you secure and comfortable throughout your workday.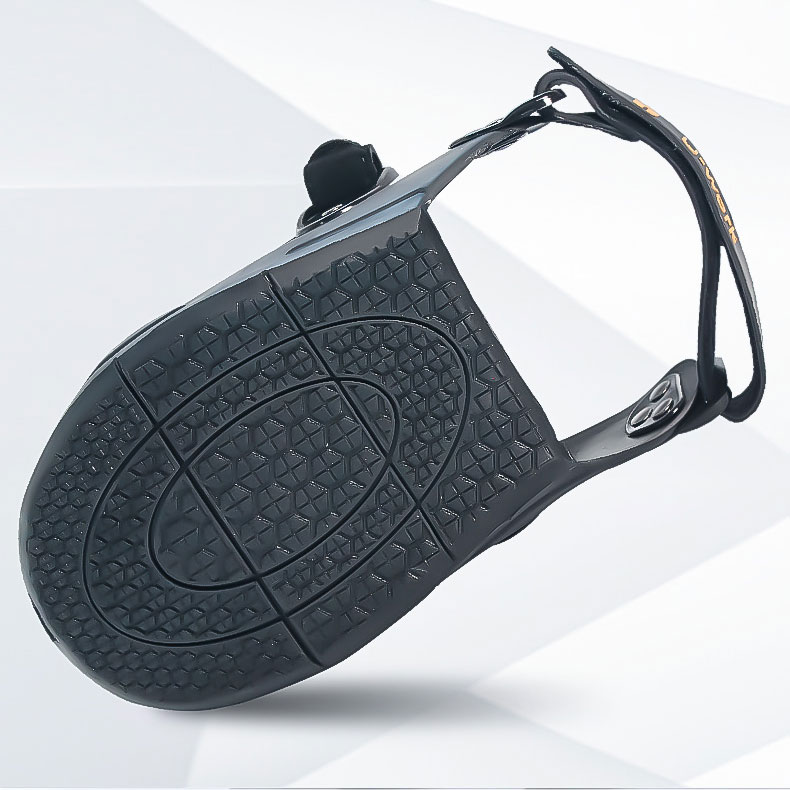 Comfortable for Boots, Sneakers, Trainers, Sandals, and Heels
Experience the ultimate in footwear protection with our game-changing steel toe inserts, thoughtfully designed with a double strap feature and adjustable Velcro brand fastening. This innovative design ensures that our inserts fit perfectly with a wide variety of shoes, including boots, sneakers, trainers, sandals, and heels, providing the ultimate foot protection without compromising on style or comfort.
The ergonomic design of our inserts, combined with the secure adjustability of the Velcro brand straps, guarantees a comfortable and snug fit that adapts to the contours of your feet. With our cutting-edge shoes inserts, you can enjoy unparalleled protection and support while maintaining your unique sense of style. Transform your favorite footwear with our remarkable double strap  inserts, and experience the perfect blend of safety, comfort, and fashion.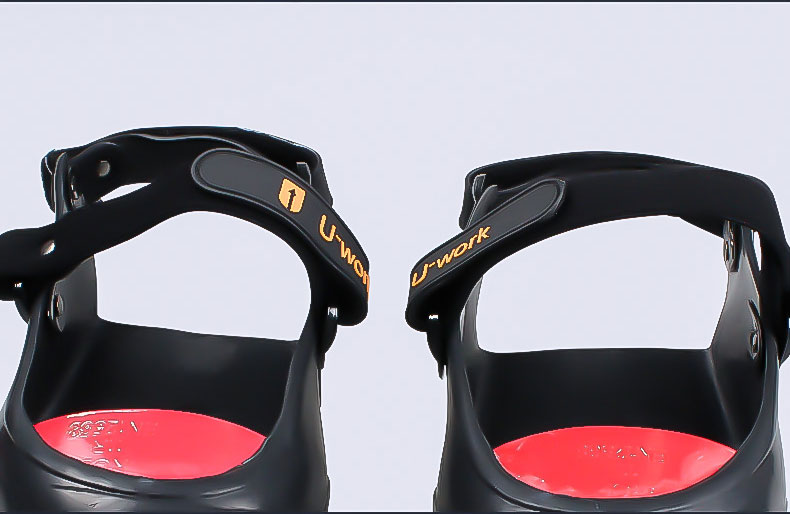 Experience Unmatched Durability
Designed with iron rivets reinforcement, ensuring that they stand up to the toughest of conditions while providing maximum protection for your feet. Our inserts boast a robust construction that resists wear and tear, making them perfect for long-term use in demanding environments. With these heavy-duty steel toe inserts, you can trust that your feet are well-guarded from potential hazards, without having to compromise on comfort or style.

Cost-Effective Solution
Say goodbye to expensive safety shoes and the hassle of owning multiple pairs for different occasions. Our steel toe inserts offer top-notch protection at a fraction of the cost, making them an affordable and versatile solution for all your footwear needs. Whether you're at a construction site or in an office, our inserts provide reliable foot safety without breaking the bank.
Easy to Clean and Maintain
Crafted with premium, durable materials, our Steel Toe Inserts are a breeze to clean and maintain. Simply wipe them down with a damp cloth, and they'll be good as new.
Upgrade your footwear game with our revolutionary Steel Toe Inserts – the perfect blend of safety, comfort, and style. Give your feet the protection they deserve while enjoying the ease and flexibility you've always wanted. Order your Steel Toe Inserts today and experience the difference!
Frequent Asked Questions
Who needs steel toe inserts?
Steel toe inserts for shoes are recommended for anyone working in an industry where there is a risk of toe injuries, such as construction, manufacturing, or heavy equipment operation. They can also be useful for outdoor enthusiasts, such as hikers or campers.
How do I know if steel toe inserts will fit in my shoes?
Our steel toe inserts come in  3   sizes and shapes to fit different types of shoes and boots. It is important to measure your shoes and compare them to the size chart provided by the manufacturer to ensure a proper fit.we suggest you choose one bigger size when your normal shoe size is the same as the max limit of the shoes.
Do steel toe inserts make shoes heavier?
Yes, it can add weight to your shoes. However, advances in technology have made it possible to create lightweight inserts that offer the same level of protection without adding significant weight.
Can I wear steel toe inserts all day?
Yes, they are designed to be worn for extended periods of time. However, it is important to choose a pair that is comfortable and fits properly to avoid discomfort or foot fatigue.
Are steel toe inserts waterproof?
They are not waterproof, but they can be placed inside waterproof shoes or boots to provide added protection.
How do I clean steel toe inserts?
The inserts can be cleaned using soap and water or mild detergent. It is important to dry them thoroughly before wearing them again.
Can steel toe inserts be replaced?
Yes, it can be replaced if they become worn or damaged. It is important to choose a removable steel toe insert that is the same size and shape as the original.
Are steel toe inserts required by law in certain industries?
Yes, some industries require employees to wear steel toe inserts as part of their personal protective equipment (PPE). Check with your employer or industry regulations to determine if steel toe inserts are required.
How long do steel toe inserts last?
The lifespan of inserts depends on several factors, including the frequency of use, the level of impact and compression they are exposed to, and the quality of the materials used. In general, steel toe inserts can last for several years with proper care and maintenance.
What are the differences between composite toe inserts and steel toe inserts ?
Composite toe inserts and steel toe inserts are two types of toe protection commonly used in work boots. The main difference between the two is the material they are made of, which affects their weight, strength, and electrical conductivity.
Steel toe inserts are made of steel and provide excellent protection against heavy falling objects. They are durable and long-lasting, but can be heavy and uncomfortable to wear for long periods of time. They are also conductive, meaning they can conduct electricity and should not be used in environments with electrical hazards.
Composite toe inserts, on the other hand, are made of lightweight materials such as reinforced fiberglass or Kevlar. They are lighter than steel toe inserts and can be more comfortable to wear for extended periods of time. Composite toe inserts are also non-conductive, making them a safer option for use in environments with electrical hazards. However, they may not provide as much protection as steel toe inserts against heavy falling objects.
In summary, steel toe inserts are stronger and more durable but can be heavy and conductive, while composite toe inserts are lighter and non-conductive but may not provide as much protection against heavy falling objects. Depending on the specific job and work environment, one type of toe insert may be more appropriate than the other.
Package Include:
1xpairs Inserts
Additional information
| | |
| --- | --- |
| Shoes Size | (Bule) 34-37, (Red) 38-43, (Green) 44-48 |