Heat insulation aluminum film insole keep your feet comfortable
$32.05
Free shipping on orders over $50!
Satisfaction Guaranteed
No Hassle Refunds
Secure Payments
Description
You work hard all day and then you have to walk barefoot in wintery cold. Seems like your feet are just asking for trouble, right?
Besides ice cubes and getting a massage after a long day at work, what other ways are there to keep your feet warm?
How 'bout insoles for shoes with a layer of flexible aluminum that's non-allergic, doesn't rust and conducts heat? That's just one of the features of Heat Insulation Aluminum Film Insole . It also has a felt pad that absorbs all your sweat and keeps your foot dry, which makes it ideal if you've got diabetes or suffer from podiatry problems.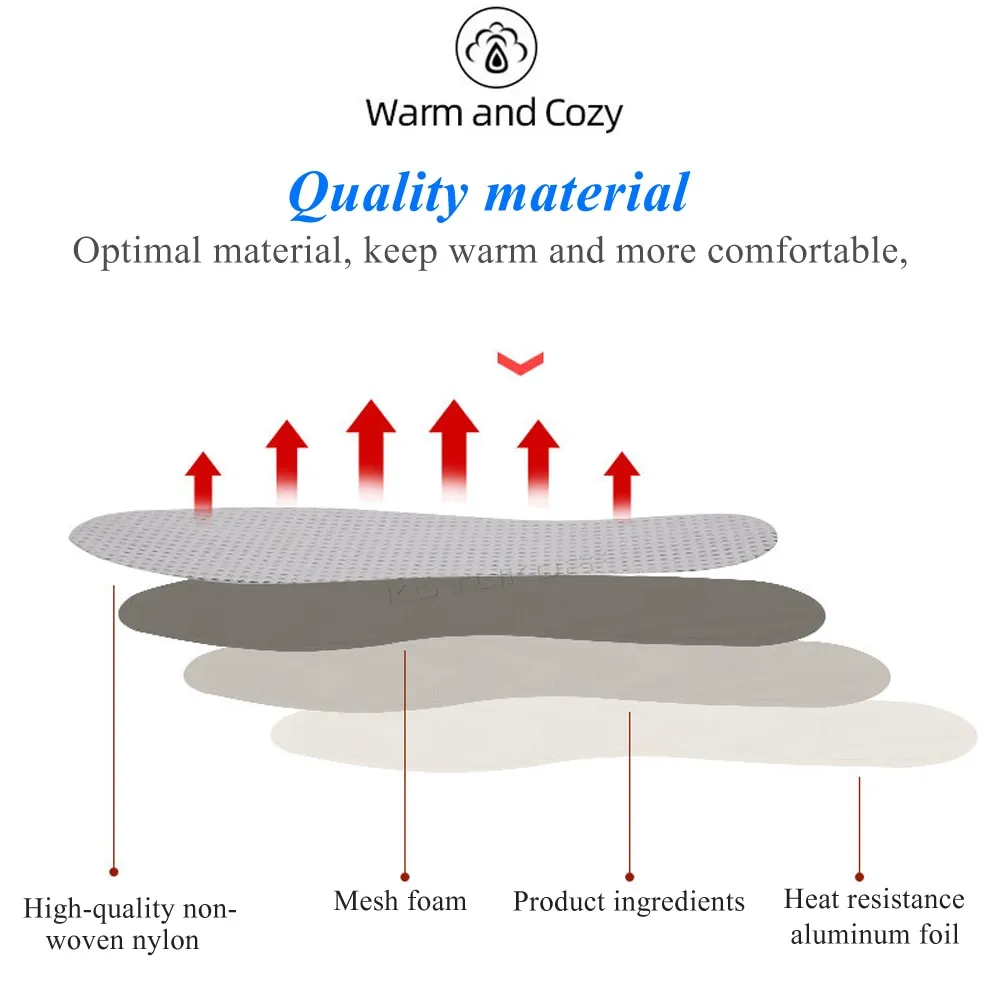 The Heat insulation aluminum film insole is an innovative product from our company. It is made of high-quality felt and aluminum foil. The felt is soft and comfortable. It can absorb sweat and moisture, ensuring that your feet are dry and cool all day long. The aluminum foil is highly reflective and reflects the body heat back to the body to keep your feet warm and comfortable even at very low temperatures.
The aluminum insole is suitable for the season: spring, autumn, winter and summer. It can be used as a double-sided insoles in different seasons, so you do not need to buy different insoles for each season. It also provides warmth and comfort even at very low temperatures.
The Heat insulation aluminum film insole is suitable for all sizes of shoes men's or women's, so you don't need to worry about whether it will fit or not when purchasing this product!
Package Listing:
1 Pair of Felt Aluminum Insole